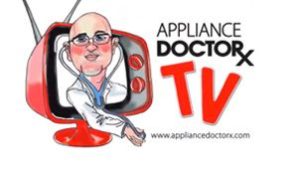 Consider how much you rely on all of the appliances in your home. It's not often we realize how important they are until they stop working and require appliance repair. Scheduling machine maintenance with the Appliance Doctor ensures your oven, dishwasher, refrigerator and washing machine are in their best working condition. It also prevents them from suddenly ceasing to function. For all of your maintenance and appliance repair in Scarsdale and appliance repair in New Rochelle, contact the Appliance Doctor. Here are three reasons you should consider scheduled maintenance.
Find Quality Appliance Repair in Scarsdale NY
Regular servicing ensures that there is no downtime. If your refrigerator suddenly stopped working, its contents may spoil while you wait for a technician to arrive. With professional maintenance, you can avoid this problem. At the Appliance Doctor, we can check your equipment to make sure they are working efficiently and replace any parts to prevent larger problems. As well as maintenance we also provide appliance repair in Scarsdale NY.
Choose Reputable Appliance Repair Specialists in New Rochelle
By maintaining your units, you could potentially prevent a fire. Over time wear and tear affects your equipment which can provide a hazard. There are some things you can check for yourself. However, a trained specialist can provide a thorough service. You may have a frayed cord which exposes the live wire and if it touches a flammable material can start a fire. At the Appliance Doctor, we ensure we stop the minor problems before they can escalate.
The Appliance Doctor Offers Cost Effective Maintenance and Repairs
If you book in regular maintenance, you can avoid costly repairs. A professional might notice a small problem that they can easily fix, costing you less in the long run. However, if you leave your appliances until something goes wrong, then you will end up with a larger bill. Maintenance is preventative and keeps your devices in their best working order. If yours aren't up to date and you require appliance repairs in New Rochelle NY, and appliance repair in Scarsdale NY. contact the Appliance Doctor.
https://www.appliancerepairtv.com/wp-content/uploads/2017/07/Header-Logo-4.png
0
0
gladmin
https://www.appliancerepairtv.com/wp-content/uploads/2017/07/Header-Logo-4.png
gladmin
2017-08-10 07:18:01
2018-05-13 18:35:28
3 Reasons You Should Consider Scheduled Appliance Maintenance